Send Inquiry
Green Powder Coating Tape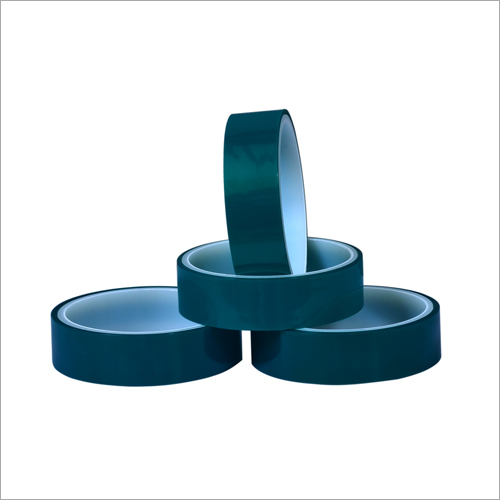 Green Powder Coating Tape
Our Green Powder Coating Tape is having high breaking strength that makes it demandable in anodizing, general purpose masking, electronic assembly, masking electronic components and many more field. The offered tape is also used in different industries for packaging purpose. It is green color tape and is made up of silicone that is known for its high heat retardant nature. In addition to this, the offered Green Powder Coating Tape is thin in size and does not leave a residue after peeling off.
Available Part Nos:

Green powder coating tape with stands up to 200 degrees. The length of the Green powder coating tape is 50mtrs. The main features of this tape are:

High temperature resistance
Electrical insulation
Radiation resistance
Solvent resistance etc.
This tape is very easy to stick and remove without residue and very suitable for high temperature stoving varnish and powder coating masking etc.